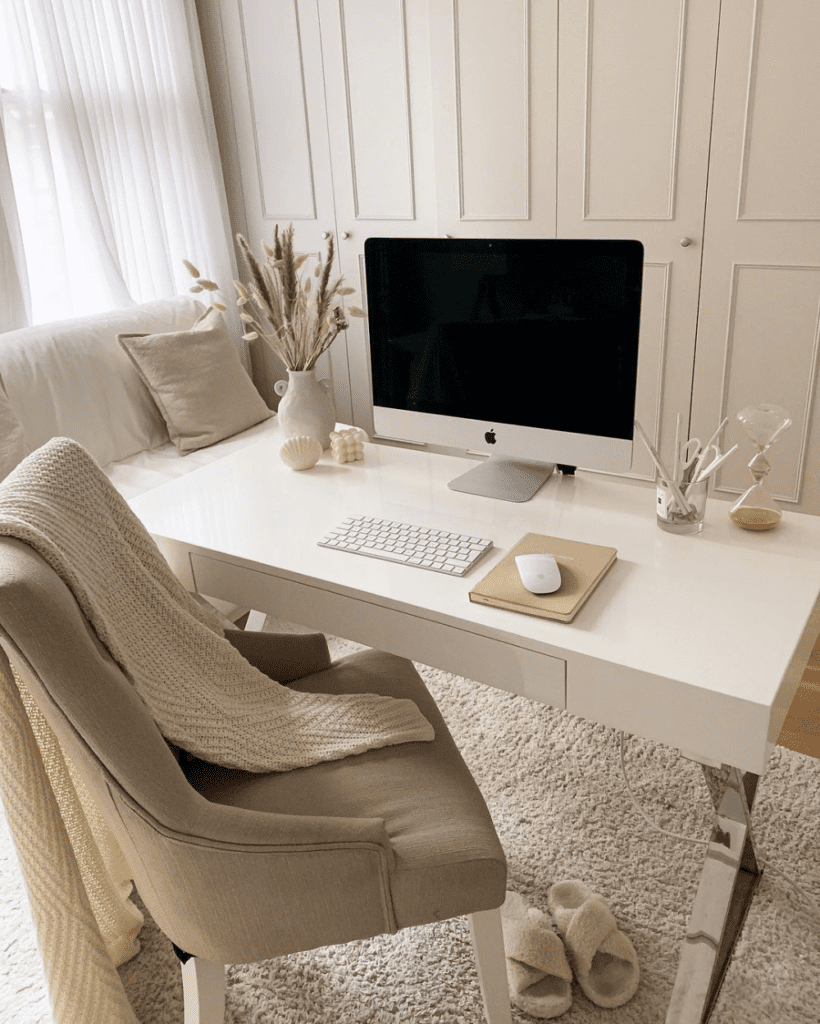 Whether you work from home for yourself as a freelancer or for a company (thanks to the pandemic), you might often switch off or find it challenging to stay motivated. It is normal to switch off due to a lack of energy or distractions. We all do it and are all guilty of it. However, it isn't ideal if you need to be productive. On that note, here are some great tips to help you stay motivated while working from home.
Setup a workstation
Working from the kitchen table amongst mess or your sofa can be sufficient for a day. However, you might soon find yourself feeling irritated or unable to focus.
Therefore, consider setting up a dedicated workstation so that you feel prepared and can avoid distractions when you sit there.
Furthemore, in your home office, it is a brilliant idea to have all of the essentials with you so that you can get on with your tasks with minimal hindrances. For instance, setting up your work phone, laptop, comfortable chair, and printer might be all you need to get on with the day. Avoid adding unnecessary things to your workstation that could cause a distraction.
Create a routine
Creating a routine is an excellent way to stay motivated while WFH. If you lack a routine, you might get confused with what lies ahead for the day or find it challenging to avoid distractions – such as household chores. A routine will also ensure you efficiently set yourself up for the day.
If you head into an office or for a meeting, you will get yourself prepared, well-dressed, and fueled with breakfast and coffee. Therefore, have this same level of preparedness when you work from home. Doing so will help you switch to your work life and feel more motivated for the day ahead.
Don't forget to take breaks
Taking breaks in an office is routine. At the same time, many people forget to take breaks at home. Taking a break is a great way to switch off your mind and get some breathing space before returning to work.
Always take breaks every hour to refocus your mind and ensure you can get on with your work without feeling irritable and distracted. During these breaks, ensure to hydrate yourself, fuel your body with food, and get fresh air. All three things will contribute to greater motivation and concentration.
Make a to-do list
To-do lists are effective in helping people stay on top of their tasks and stay focused. Having a to-do list in front of you will help you remember what you need to do and stay on track.
You could add timings to your to-do list so that you do not overrun your timings and result in working later, which can lead to burnout. Write your list the night before work or the morning of so that you do not get muddled with what you need to do and ensure you can stay on track with your tasks.